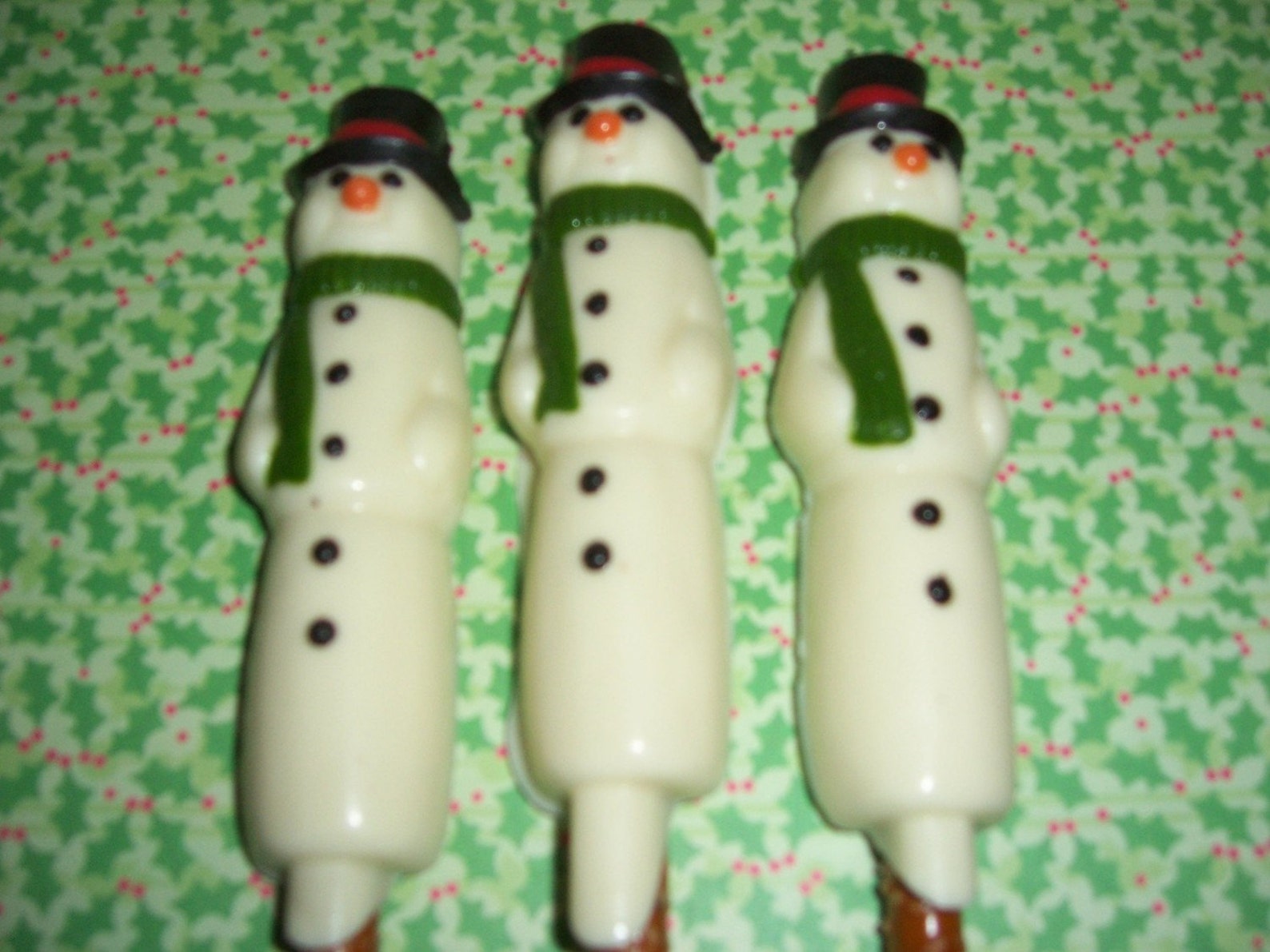 Chocolate Snowman Pretzel Rods

Here you will receive 3 rods.
This is made from white chodcolate, covered pretzel rod.
Each comes in a cello bag tied with ribbon.
These can also be made from milk or dark chocolate.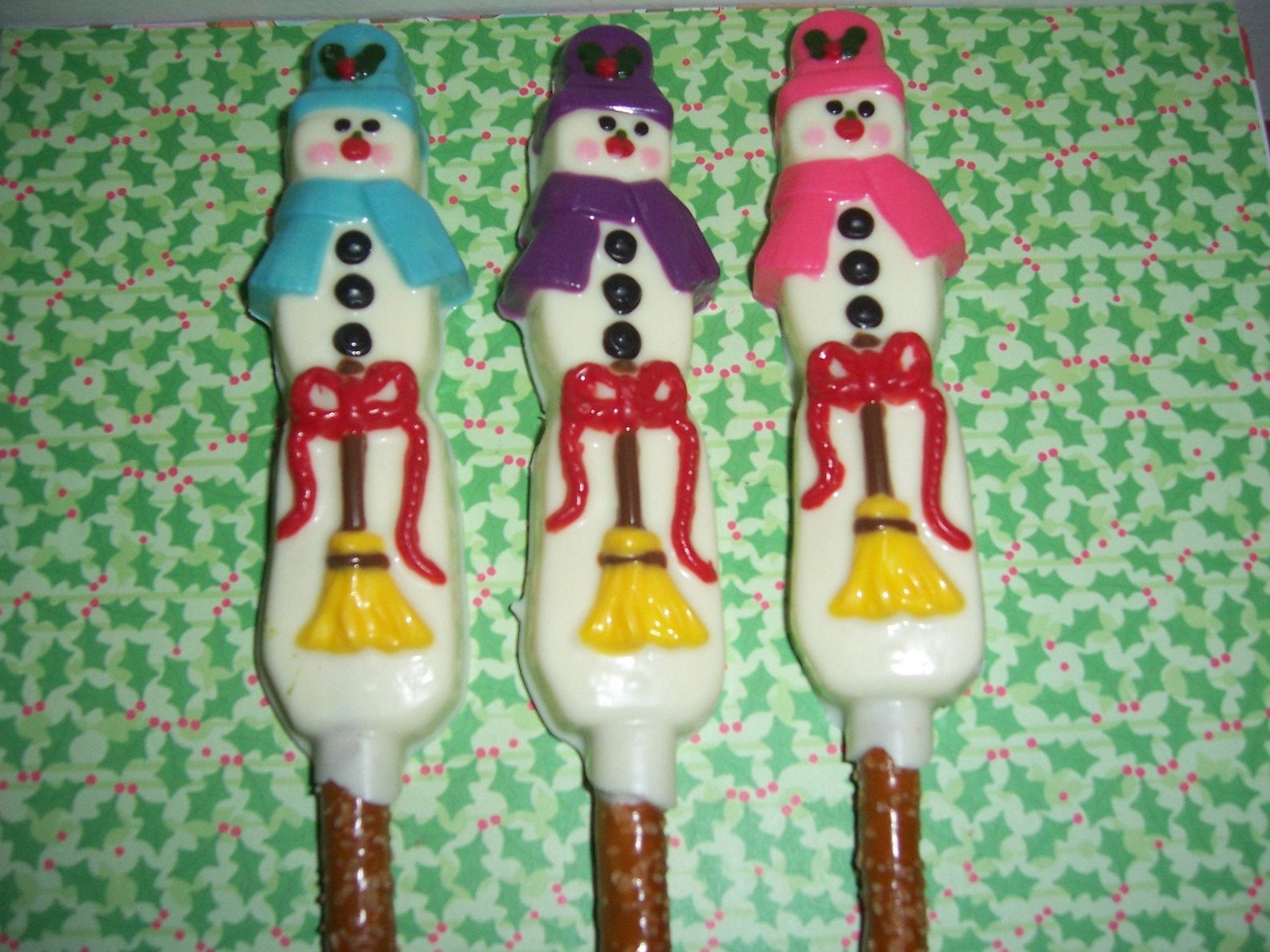 The best combination ever…SWEET AND SALTY!!
Here you get 3 snowwomen. Dressed in their cute matching hat and scarf.
Yummy white chocolate on a pretzel rod.
Each comes in a cello bag, tied with curling ribbon.
Colors of hat and scarf may vary.
Well what can I say about chocolate? Except that I love the stuff and I enjoy sharing artisan chocolate findings and decadent items to showcase. Thank you for visiting this site and I hope you will stay a while to enjoy chocolate with me.