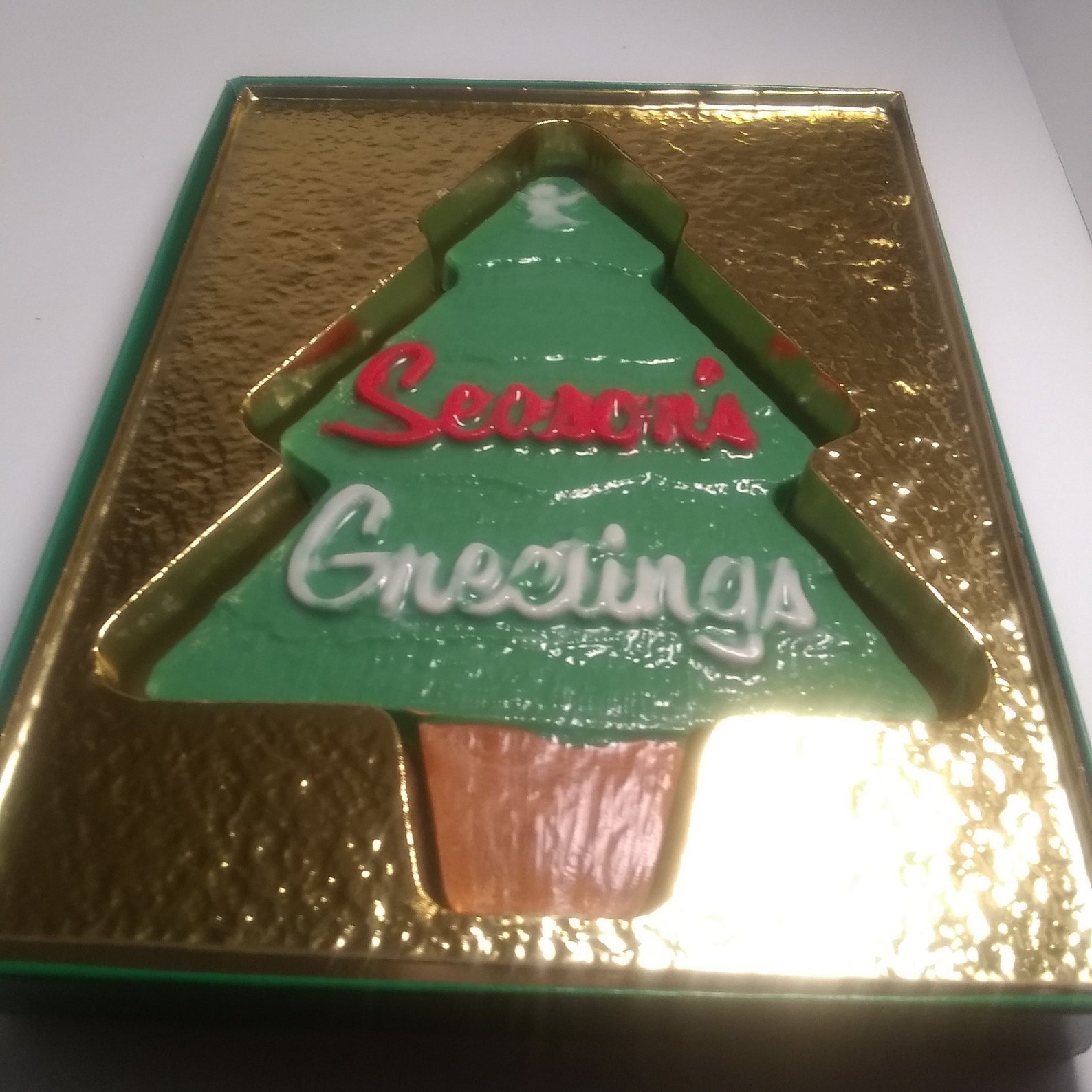 Chocolate Christmas tree with box
Merkens chocolate, Angle-white chocolate, tree-green chocolate, base-brown milk chocolate, season's-red chocolate, greetings-white chocolate, with box.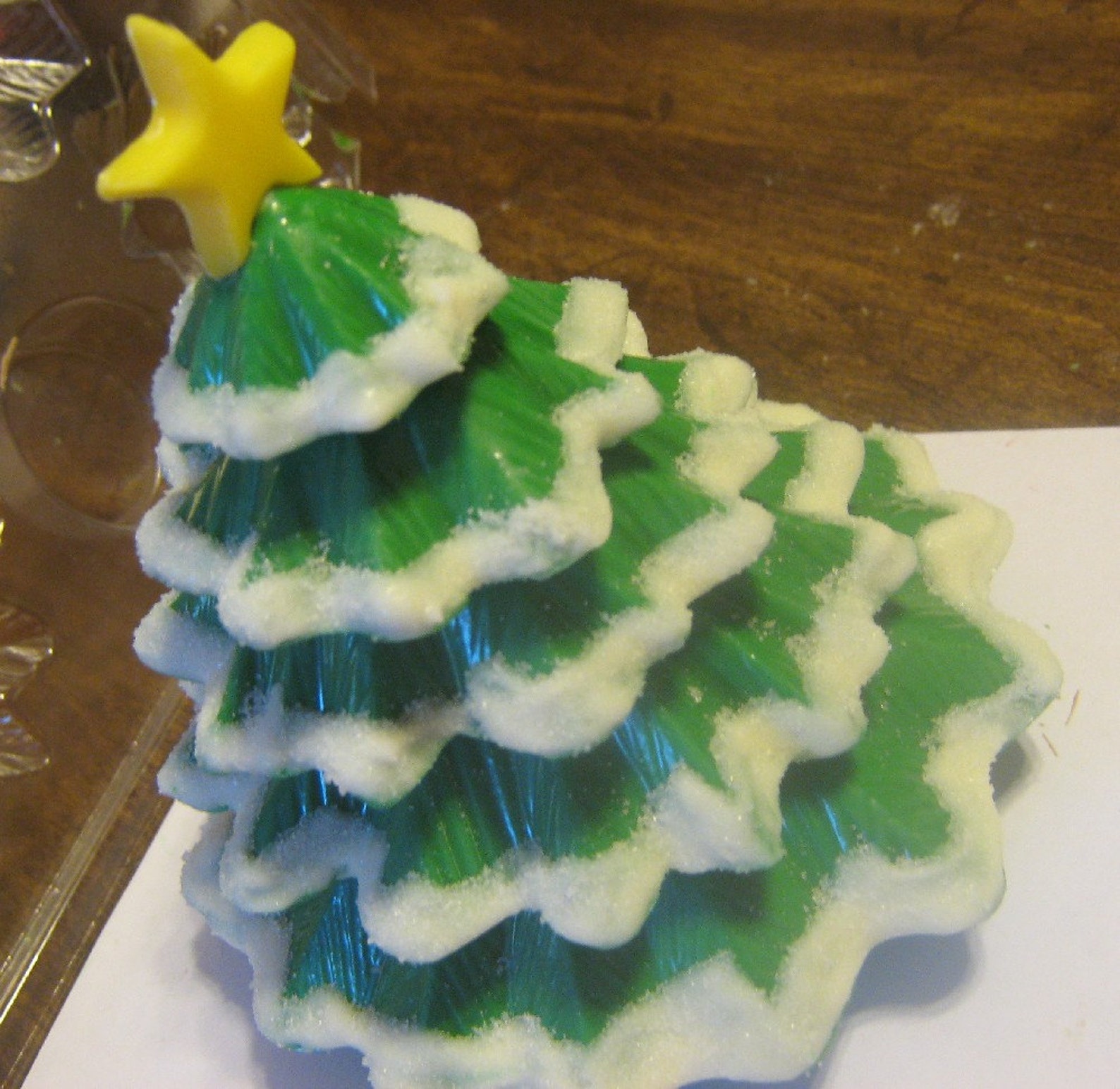 Solid Chocolate Christmas Tree

This is a solid chocolate Christmas tree in dark green. Also available in a white chocolate with sparkled sugar or in milk or dark chocolate.
The tree measures approx. 5.5 inches tall! Makes a great centerpiece! It has its tree trunk, 5 layers and a star! It can be shipped in pieces with extra chocolate to melt and "glue" it together, or it can be shipped fully assembled.
Well what can I say about chocolate? Except that I love the stuff and I enjoy sharing artisan chocolate findings and decadent items to showcase. Thank you for visiting this site and I hope you will stay a while to enjoy chocolate with me.