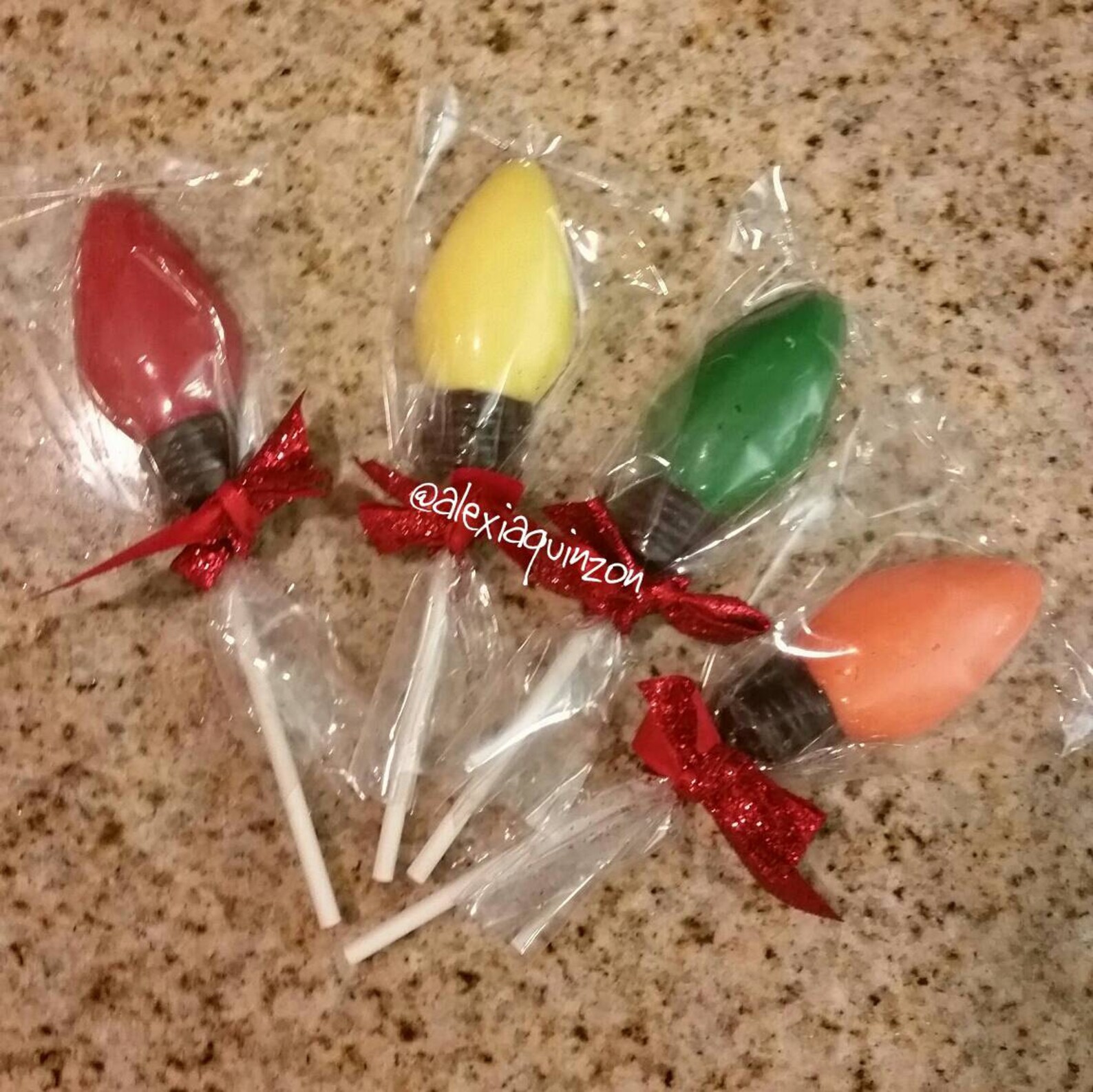 Each edible chocolate lightbulb is made to order and is dusted with edible pearl dust…Colors vary upon request; if not stated assorted colors will b sent… Each lollie is hand painted and packaged in clear plastic bags and twisted with colorful ribbons.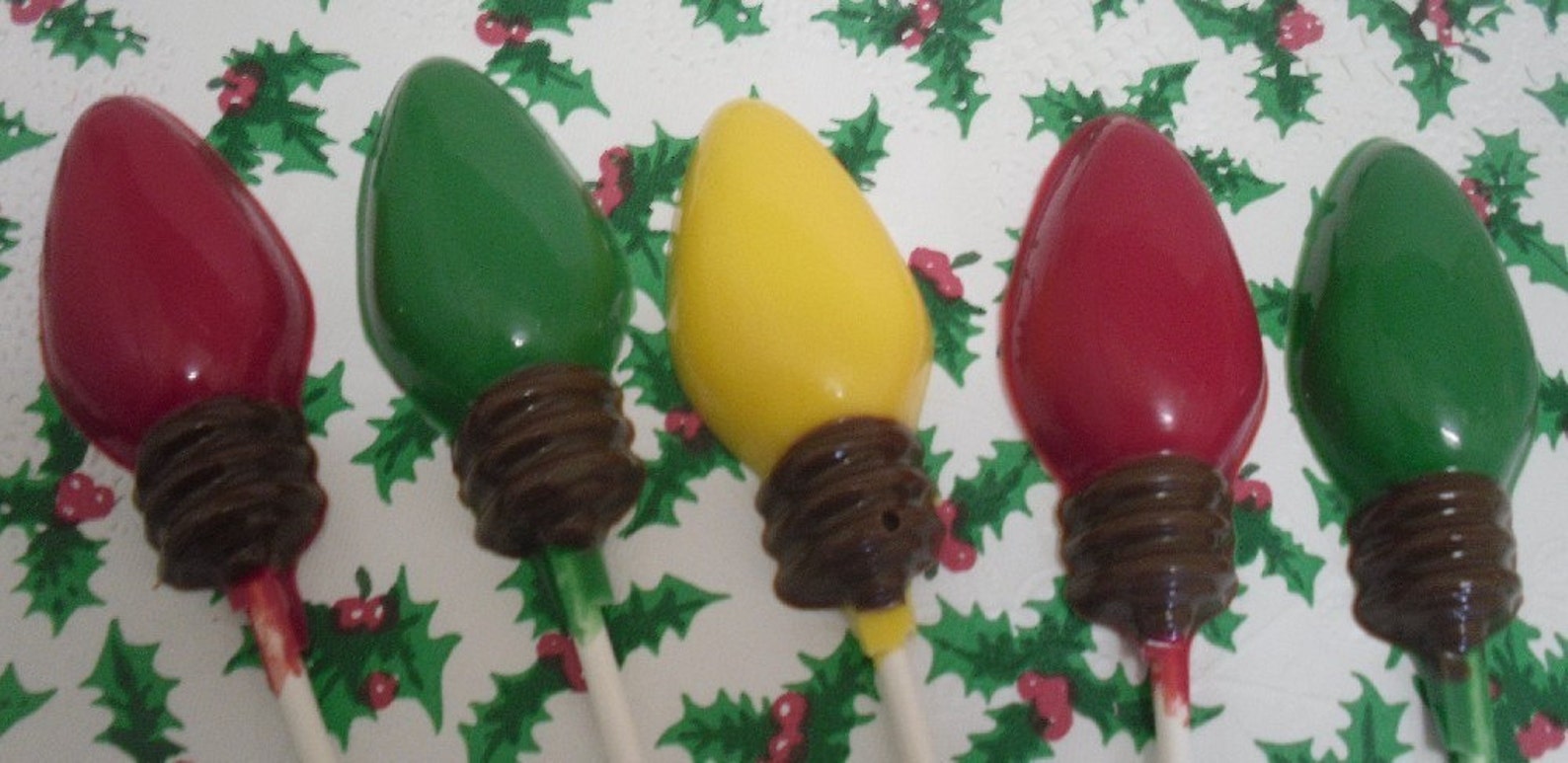 One dozen Christmas lightbulb lollipops. They are filled with white chocolate flavored colors. May also be ordered in solid milk or dark chocolate.
Each lollipop is individually wrapped and tied with a ribbon or colored twist tie.
Well what can I say about chocolate? Except that I love the stuff and I enjoy sharing artisan chocolate findings and decadent items to showcase. Thank you for visiting this site and I hope you will stay a while to enjoy chocolate with me.